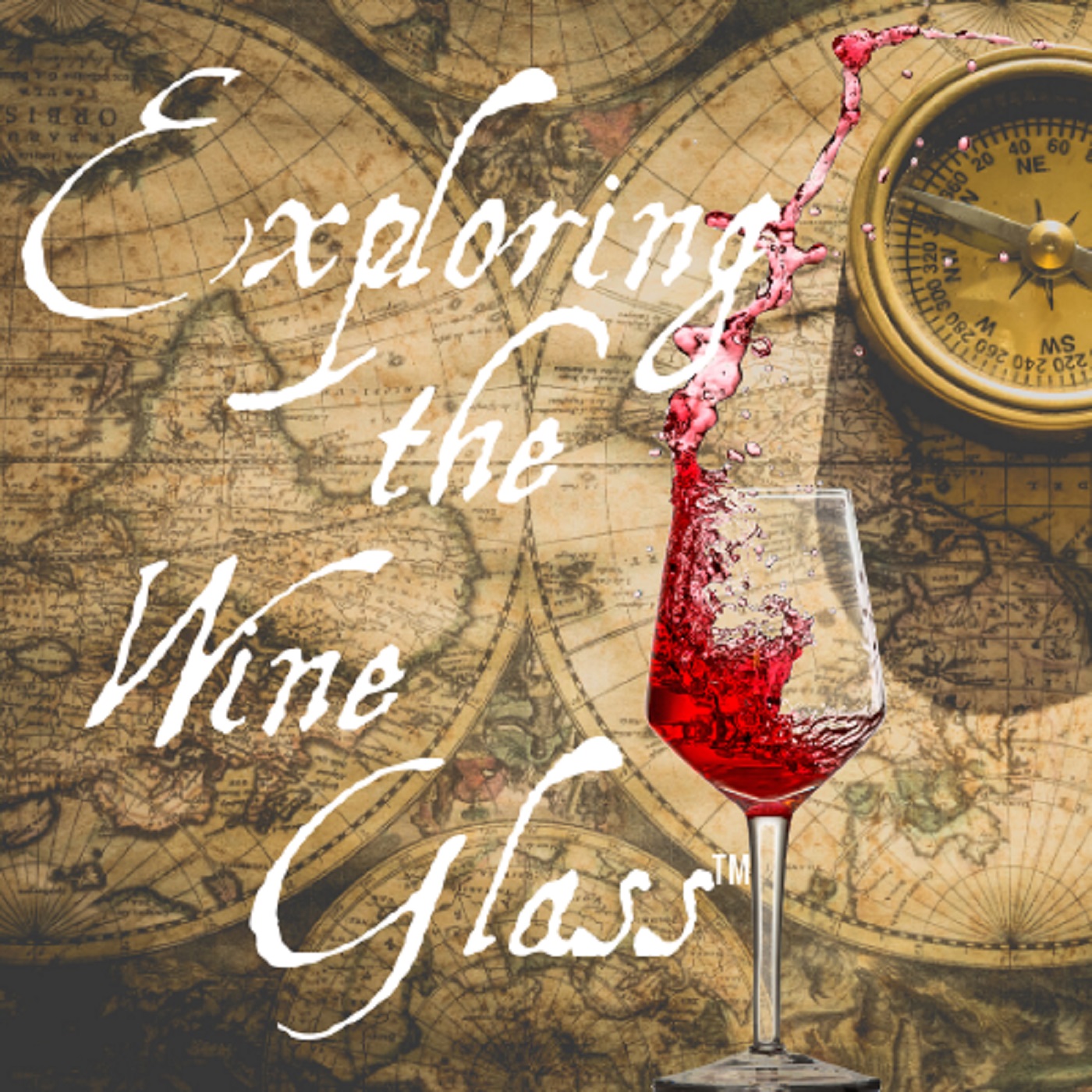 It's Monday, Let's raise a glass to the beginning of another week. It's time to unscrew, uncork or saber a bottle and let's begin Exploring the Wine Glass! Today we return to Winephabet Street, where the letter of the day is X and it stands for Xarel.lo. 
When we decided that this month's episode was going to be about the Spanish grape variety Xarel.lo, I immediately knew who to reach out to in order to get the most information possible - Rick Fisher; Spanish Programs Director for Wine Scholar Guild. He not only graciously agreed to come onto the show, but secured a Xarel.lo grower and winemaker; Ignasi Segui from Vinyes Singulars.  
Xarel.lo is one of the three main grapes in Cava, but it can be found as a single varietal and in multiple expressions. By sheer dumb luck, each of us had a different expression of Xarel.lo. - Debbie had Cava, I had a still, Rick had an orange wine and Ignasi had a late harvest which made us all jealous! 
The hour went fast and we learned so much. I know this episode is going to be a top rated one!
Wine Scholar Guild website
Rick Fisher Instagram
Vinyes Singulars Instagram 
Music: WINE by Kēvens Official Video
Follow me on Instagram!   Follow me on Twitter!
STITCHER | iTUNES | GOOGLE PLAY | SPOTIFY | PODBEAN
STAY IN THE KNOW - GET SPECIAL OFFERS
Thoughts or comments? Contact Lori at exploringthewineglass@gmail.com.
Please like our Facebook page at www.facebook.com/exploringthewineglass
Find us on Twitter, Instagram , Pinterest, and Snapchat (@dracaenawines)
Want to watch some pretty cool livestream events and wine related videos. Subscribe to our YouTube Channel. 
Find out more about us and our award winning Paso Robles wines on our website. 
Looking for some interesting recipes and wine pairings? Then head over to our wine pairing website. 
Thanks for listening and remember to always PURSUE YOUR PASSION!
Sláinte!
Please support our sponsor
Dracaena Wines - Our Wines + Your Moments + Great Memories Use code 'Explore' at checkout to receive 10% off your first order