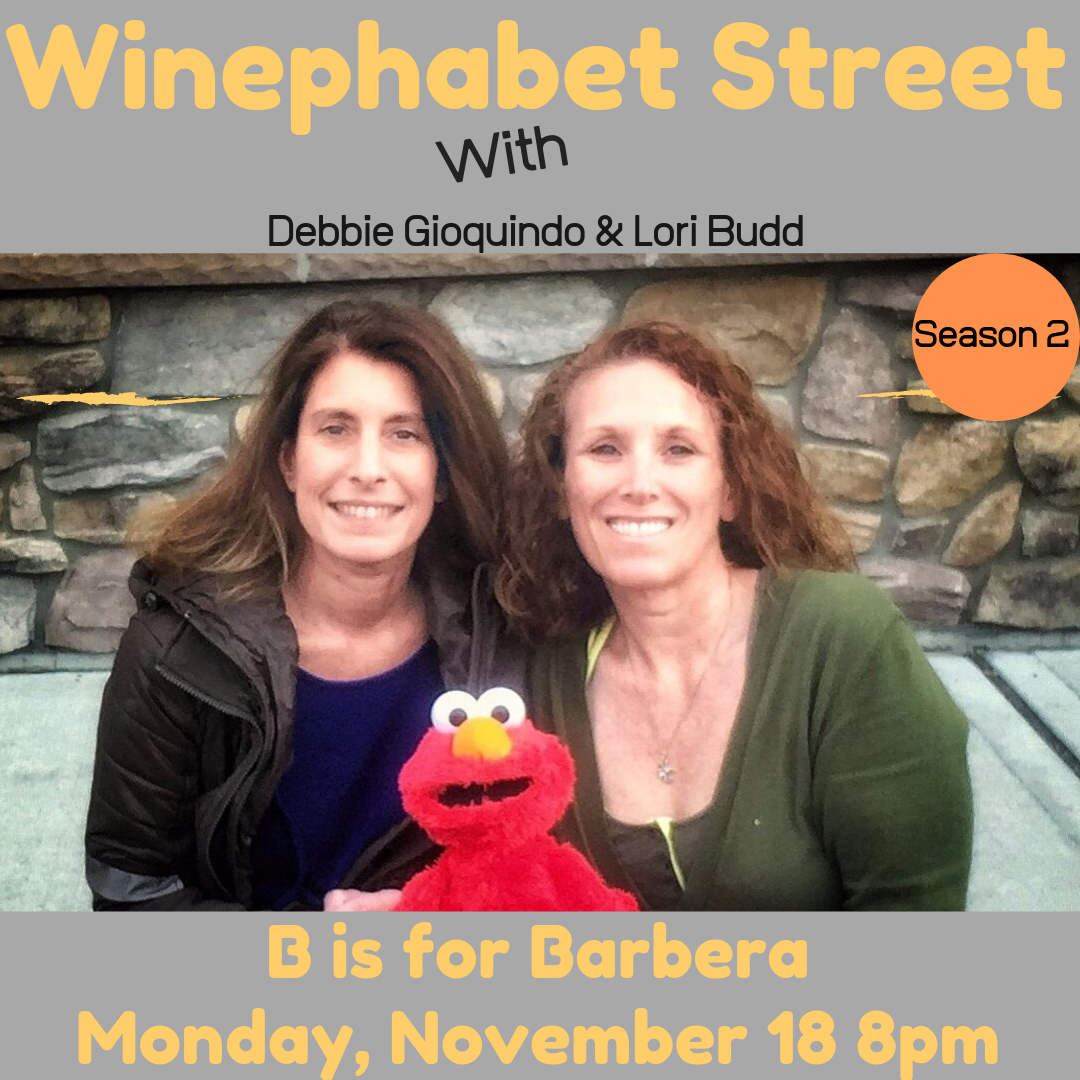 Hey everyone! Welcome to Exploring the Wine Glass sponsored by Dracaena Wines. Today we return to Winephabet Street  where the letter of the day is B and it stands for Barbera. Barbera is a versatile red grape from Piemonte, Northern Italy.  Since there has been no genetic relationship to any other native Piemontese grape, it is thought that the grape must have been imported into the region sometime in the recent past. 
Barbera use to be known as the "Piemonte People's Wine" since it was so versatile and was planted in such abundance. So sit back, uncork, unscrew or saber a bottle and enjoy! Slainte!
Follow me on Instagram!   Follow me on Twitter!
STITCHER | iTUNES | GOOGLE PLAY | SPOTIFY | PODBEAN
STAY IN THE KNOW - GET SPECIAL OFFERS
Thoughts or comments? Contact Lori at exploringthewineglass@gmail.com.
Please like our Facebook page at www.facebook.com/exploringthewineglass
Find us on Twitter, Instagram , Pinterest, and Snapchat (@dracaenawines)
Want to watch some pretty cool livestream events and wine related videos. Subscribe to our YouTube Channel. 
Find out more about us and our award winning Paso Robles wines on our website. 
Looking for some interesting recipes and wine pairings? Then head over to our wine pairing website. 
Thanks for listening and remember to always PURSUE YOUR PASSION!
Sláinte!
 Please Visit our Sponsors by clicking
Please Visit our Sponsors: 
Dracaena Wines - Our Wines + Your Moments + Great Memories Use code 'Explore' at checkout to receive 10% off your first order