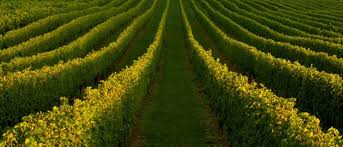 Today's podcast is a science podcast.. well, sort of a science podcast. I don't get into all the geekdom that I have been known to get into in the past, but it is about the science of the vineyard and the decisions that are required to make the best wines that the site allows. 
As promised in the podcast, I have included an image of the beautiful kouloura and a link to our podcast on Assyrtiko. 
Follow me on Instagram!   Follow me on Twitter!
STITCHER | iTUNES | GOOGLE PLAY | SPOTIFY | PODBEAN
STAY IN THE KNOW - GET SPECIAL OFFERS
Thoughts or comments? Contact Lori at exploringthewineglass@gmail.com.
Please like our Facebook page at www.facebook.com/exploringthewineglass
Find us on Twitter, Instagram , Pinterest, and Snapchat (@dracaenawines)
Want to watch some pretty cool livestream events and wine related videos. Subscribe to our YouTube Channel. 
ind out more about us and our award winning Paso Robles wines on our website. 
Looking for some interesting recipes and wine pairings? Then head over to our wine pairing website. 
Thanks for listening and remember to always PURSUE YOUR PASSION!
Sláinte!
 Please Visit our Sponsors by clicking
Please Visit our Sponsors: 
Dracaena Wines - Our Wines + Your Moments + Great Memories Use code 'Explore' at checkout to receive 10% off your first order
CraftBeerClub.com-Monthly Selections of Flavorful, High-Quality Beers Delivered to You!
Chianti Braised Short Ribs With Rice