Episodes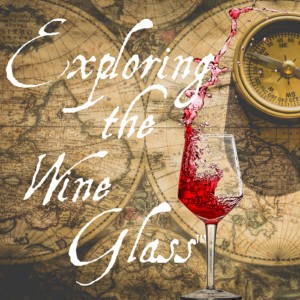 Monday Sep 06, 2021
Monday Sep 06, 2021
It's Monday! Let's raise a glass to the beginning of another week! It's time to unscrew, uncork, or saber a bottle and let's begin exploring the wine glass! Today on the podcast we return to Winephabet Street where the letter of the day is V and it stands for Villány. 
I was so excited to be able to see some familiar faces, even if it was only through the computer. Talking with András Horkay, Andrea Gere and Erhard Heumann brought back wonderful memories of my trip to Villány a couple of years ago for the Franc &  Franc Conference. 
Everyone knows how much of a Cab Franc fiend I am, so when it came to reaching out for a sponsor for the letter "V" I knew where to go, and was beyond thrilled they agreed to share their stories with us. An extra special thank you to Attila Tancsó for arranging everything! 
I know you are going to enjoy this episode as much as I did. The wines are distributed in the United States, so be sure to find them and add them to your collection. I promise you won't be disappointed! 
These wines are imported by Wines of Hungary in Washington DC. 
Music: WINE by Kēvens Official Video
Follow me on Instagram!   Follow me on Twitter!
STITCHER | iTUNES | GOOGLE PLAY | SPOTIFY | PODBEAN
STAY IN THE KNOW - GET SPECIAL OFFERS
Thoughts or comments? Contact Lori at exploringthewineglass@gmail.com.
Please like our Facebook page at www.facebook.com/exploringthewineglass
Find us on Twitter, Instagram , Pinterest, and Snapchat (@dracaenawines)
Want to watch some pretty cool livestream events and wine related videos. Subscribe to our YouTube Channel. 
Find out more about us and our award winning Paso Robles wines on our website. 
Looking for some interesting recipes and wine pairings? Then head over to our wine pairing website. 
Thanks for listening and remember to always PURSUE YOUR PASSION!
Sláinte!
Please support our sponsor
Dracaena Wines - Our Wines + Your Moments + Great Memories Use code 'Explore' at checkout to receive 10% off your first order