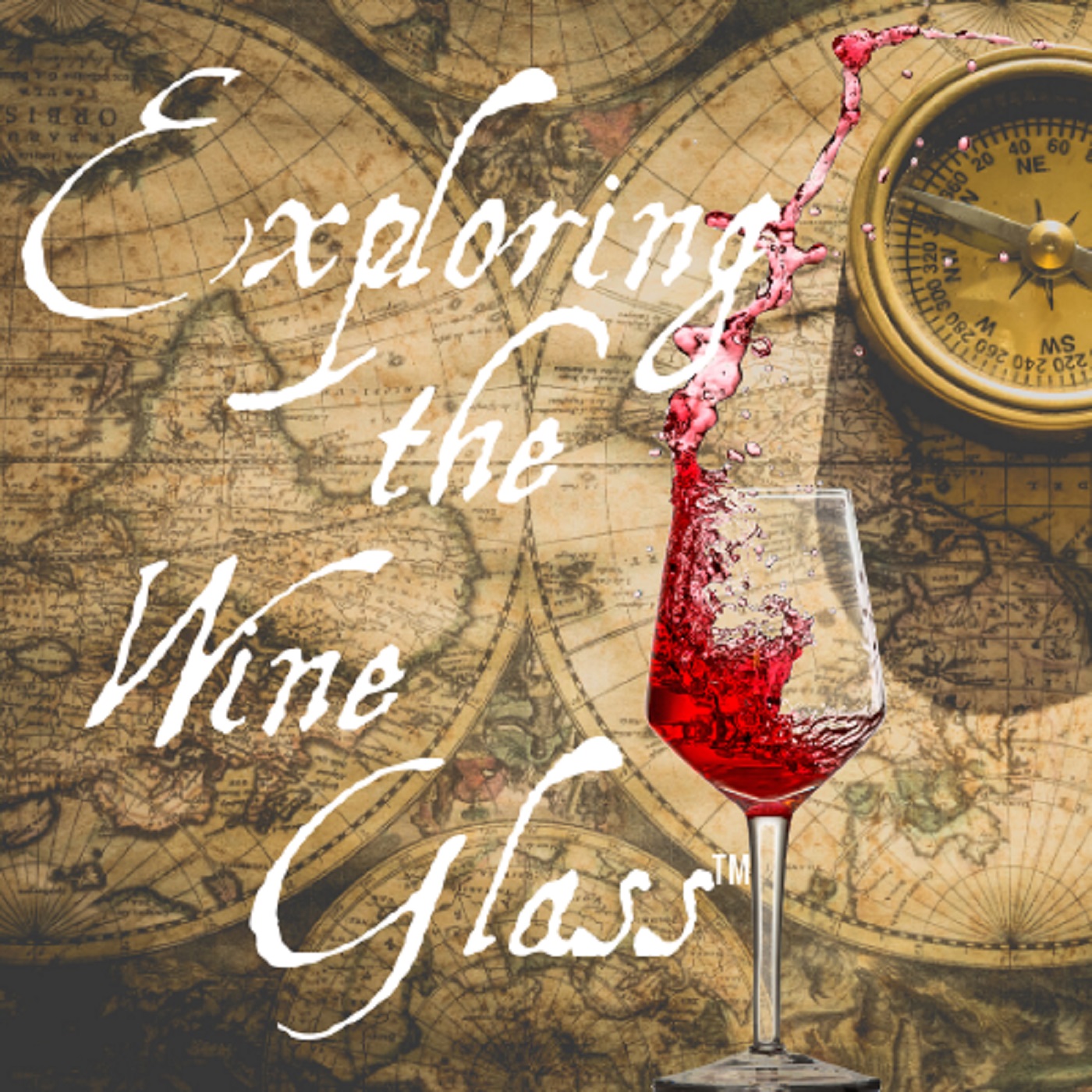 It's Monday, Let's raise a glass to the beginning of another week. It's time to unscrew, uncork or saber a bottle and let's begin Exploring the Wine Glass! Today we return to Winephabet Street to learn about the letter P, Petite Sirah! Often confused by new winelovers as just a smaller version of Syrah or Shiraz, it is in fact a completely different variety.  
Petite Sirah, also known as Durif, is a man-made variety that resulted from a cross between Syrah and Peloursin. The objective of the cross was to make a grape variety that is resistant to powdery mildew. It was first brought to California in 1884 by Charles McIver and had a similar history to Zinfandel during Prohibition thanks to its ability to travel cross country well.  
I had the privilege of sitting down with Steve Tenbrink of Tenbrink Cellars and his daughter Lisa Howard of Tolenas Winery in Suisun Valley, California. Petite Sirah Capital of the World.  
Music: WINE by Kēvens Official Video
Follow me on Instagram!   Follow me on Twitter!
STITCHER | iTUNES | GOOGLE PLAY | SPOTIFY | PODBEAN
STAY IN THE KNOW - GET SPECIAL OFFERS
Thoughts or comments? Contact Lori at exploringthewineglass@gmail.com.
Please like our Facebook page at www.facebook.com/exploringthewineglass
Find us on Twitter, Instagram , Pinterest, and Snapchat (@dracaenawines)
Want to watch some pretty cool livestream events and wine related videos. Subscribe to our YouTube Channel. 
Find out more about us and our award winning Paso Robles wines on our website. 
Looking for some interesting recipes and wine pairings? Then head over to our wine pairing website. 
Thanks for listening and remember to always PURSUE YOUR PASSION!
Sláinte!
Please support our sponsor
Dracaena Wines - Our Wines + Your Moments + Great Memories Use code 'Explore' at checkout to receive 10% off your first order