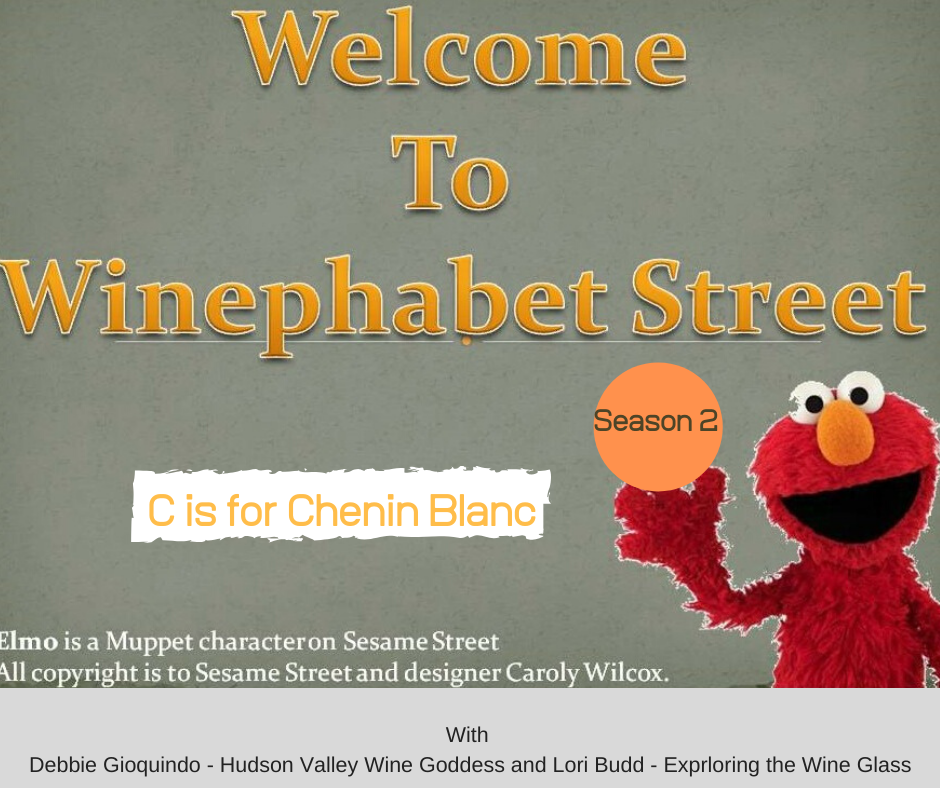 Today, we return to Winephabet Street where the letter of the day is C!  Chenin Blanc originated in the Loire Valley of France. Today, it is extremely common in South Africa, which has about 1/5th of the plantings, as well as coming more popular in the United States.  Known to be a rather versatile grape, with the ability to produce both still and sparkling wines as well as dry, semi sweet and sweet wines. So uncork, unscrew or saber a bottle and join us as we discuss Chenin Blanc's history, general characteristics, food pairings and leave you with 5 fast facts. And if you could please take a moment to rate and review the podcast, I would be immensely thankful! 
Follow me on Instagram!   Follow me on Twitter!
STITCHER | iTUNES | GOOGLE PLAY | SPOTIFY | PODBEAN
STAY IN THE KNOW - GET SPECIAL OFFERS
Thoughts or comments? Contact Lori at exploringthewineglass@gmail.com.
Please like our Facebook page at www.facebook.com/exploringthewineglass
Find us on Twitter, Instagram , Pinterest, and Snapchat (@dracaenawines)
Want to watch some pretty cool livestream events and wine related videos. Subscribe to our YouTube Channel. 
Find out more about us and our award winning Paso Robles wines on our website. 
Looking for some interesting recipes and wine pairings? Then head over to our wine pairing website. 
Thanks for listening and remember to always PURSUE YOUR PASSION!
Sláinte!
 Please Visit our Sponsors by clicking
Please Visit our Sponsors: 
Dracaena Wines - Our Wines + Your Moments + Great Memories Use code 'Explore' at checkout to receive 10% off your first order