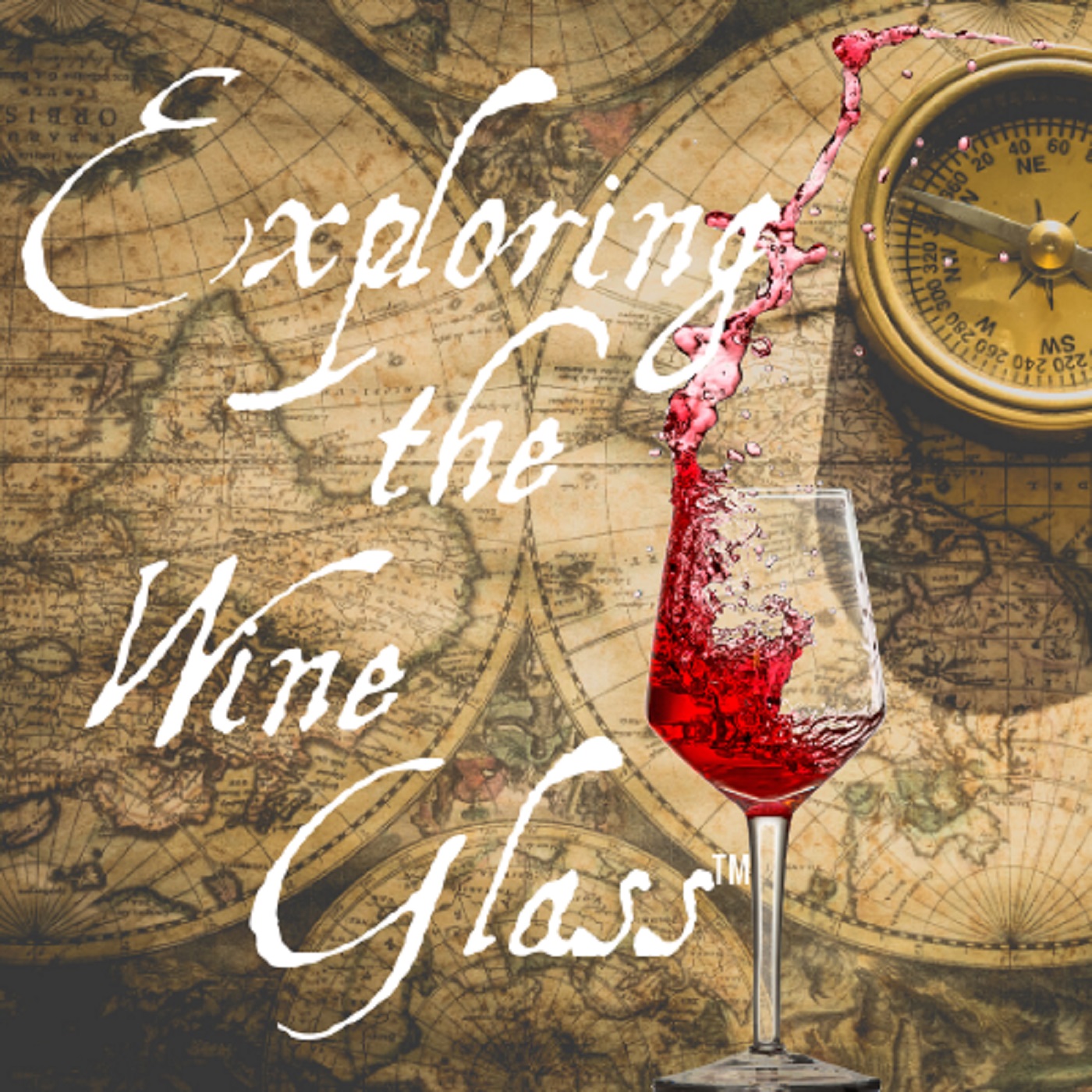 It's Monday, Let's raise a glass to the beginning of another week. It's time to unscrew, uncork or saber a bottle and let's begin Exploring the Wine Glass! Happy December my friends! It's been a busy few weeks preparing for #cabfrancday and I was unable to record a new episode for you. But since we just celebrated the 6th annual Cab Franc Day, I thought I would do a best of episode. It's a short one, but one that has gotten a lot of feedback both as a blog and a podcast. It's a love story that lasts throughout time! In the Wind of Pleasure tells the story of Cabernet Franc and Sauvignon Blanc - a love story like no other! Enjoy - but maybe keep your airpods on for this one! 
I want to give a big shout out to Palm Tree Pictures for leaving this 5 star review. .  
5 Star: Palm Tree Pictures, 10/13/2021Great and fun podcast to learn and share about wine! I recently had the pleasure to not only hear Lori's podcast but also partake in one of them! Lori is a fantastic host who's passionate about wine and anything associated with them.
Thank you, Palm Tree Pictures for listening and for leaving this fantastic reviewThis truly is the best way to show support of the podcast and to help let other winelovers find Exploring the Wine Glass.
I hope you enjoyed my little love story of Cabernet Franc and Sauvignon Blanc. Cab Franc is very near and dear to me and to our sponsor Dracaena Wines - a true Cab Franc house! Their wines consistently receive 90+ ratings in Wine Enthusiasts and double gold medals in the San Francisco Chronicle. Every year, on Cab Franc Day, December 4th, Dracaena Wines release their Reserve Plummer Vineyard Cabernet Franc. It is now available on their website at dracaenawines.com. Use discount code Explore to get 10% off your order today! 
Music: WINE by Kēvens Official Video
Follow me on Instagram!   Follow me on Twitter!
STITCHER | iTUNES | GOOGLE PLAY | SPOTIFY | PODBEAN
STAY IN THE KNOW - GET SPECIAL OFFERS
Thoughts or comments? Contact Lori at exploringthewineglass@gmail.com.
Please like our Facebook page at www.facebook.com/exploringthewineglass
Find us on Twitter, Instagram , Pinterest, and Snapchat (@dracaenawines)
Want to watch some pretty cool livestream events and wine related videos. Subscribe to our YouTube Channel. 
Find out more about us and our award winning Paso Robles wines on our website. 
Looking for some interesting recipes and wine pairings? Then head over to our wine pairing website. 
Thanks for listening and remember to always PURSUE YOUR PASSION!
Sláinte!
Please support our sponsor
Dracaena Wines - Our Wines + Your Moments + Great Memories Use code 'Explore' at checkout to receive 10% off your first order