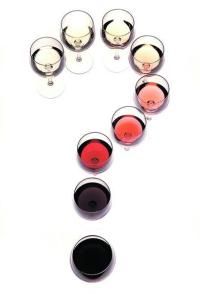 I am answering some of those burning wine questions on today's podcast. I reached out to some amazing women in a Facebook Group I belong to called "She Podcasts." I asked them to submit questions they had about wine that they either didn't want to ask in public or didn't necessarily know where to go to find the answers.  They responded with some great questions.  I am sure they are not the only ones with these questions, so I hope that my answers can help some of you learn a little bit more about wine. And please let me know if you have any questions that are not covered here.  And before we get into the podcast, I would like to wish everyone a very Happy New Year! As we approach 2020, remember the words of Eleanor Roosevelt, "The future belongs to those who believe in the beauty of their dreams." 
Follow me on Instagram!   Follow me on Twitter!
 STITCHER | iTUNES | GOOGLE PLAY | SPOTIFY | PODBEAN
STAY IN THE KNOW - GET SPECIAL OFFERS
Thoughts or comments? Contact Lori at exploringthewineglass@gmail.com.
 Please like our Facebook page at www.facebook.com/exploringthewineglass
 Find us on Twitter, Instagram , Pinterest, and Snapchat (@dracaenawines)
 Want to watch some pretty cool livestream events and wine related videos. Subscribe to our YouTube Channel. 
Find out more about us and our award winning Paso Robles wines on our website. 
 Looking for some interesting recipes and wine pairings? Then head over to our wine pairing website. 
 Thanks for listening and remember to always PURSUE YOUR PASSION!
Sláinte!
Please Visit our Sponsors by clicking
Please Visit our Sponsors: 
Dracaena Wines - Our Wines + Your Moments + Great Memories Use code 'Explore' at checkout to receive 10% off your first order
Mediterranean Steak with Roasted Vegetables