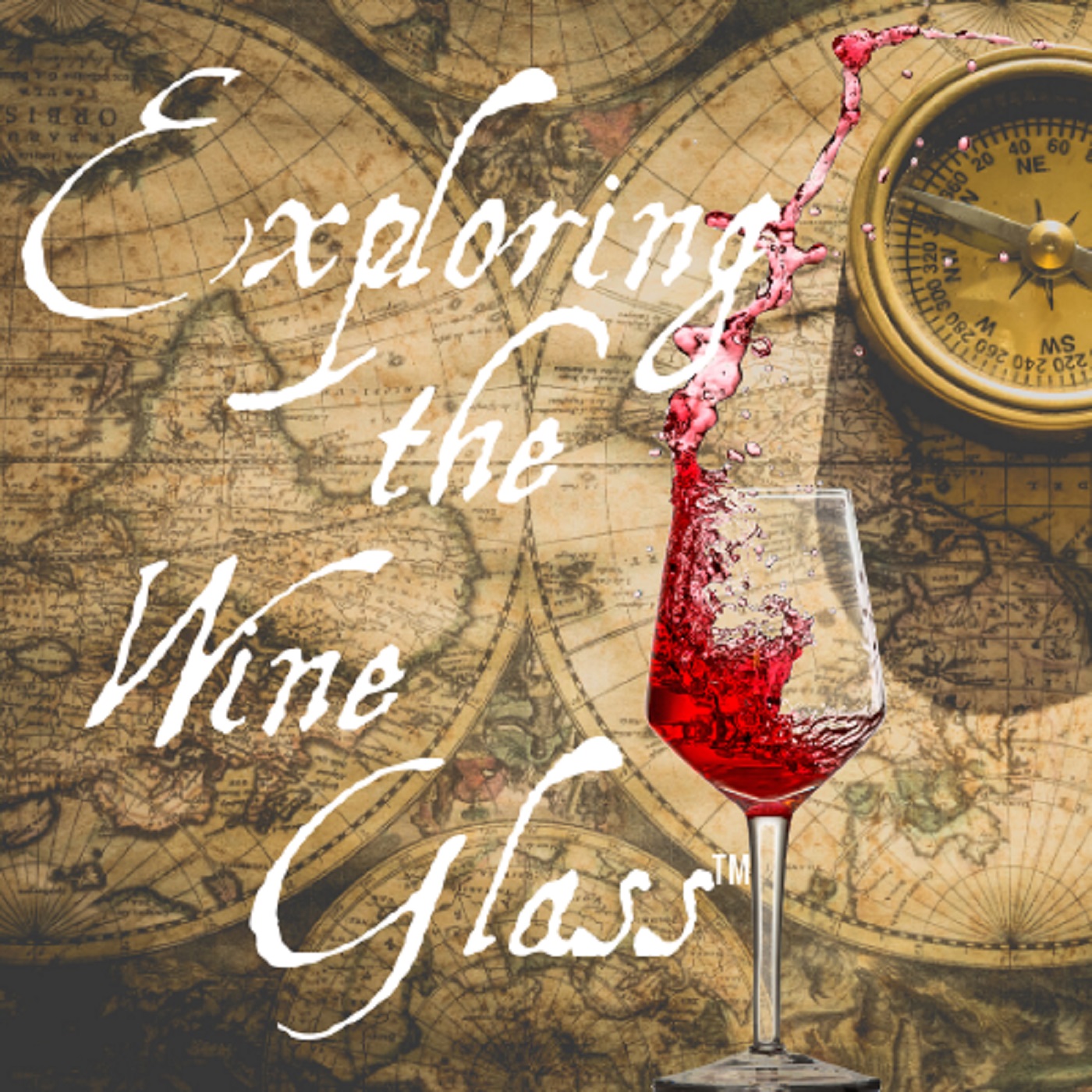 It's Monday, Let's raise a glass to the beginning of another week. It's time to unscrew, uncork or saber a bottle and let's begin Exploring the Wine Glass! Today I am sharing a glass with Adam Montiel. Remember when you were in high school, and there was that kid who knew everyone? That one person who was always at the center of the cool parties, but never acted like he was that cool guy? Well, that is Adam.  Adam Montiel has lived on the Central Coast for almost 20 years and has been as big of a supporter of the local scene as anyone can be. We sit down and discuss all things Paso Robles, including our favorite places to visit and his own podcast, Where Wine Takes You. There is  a little name dropping and a lot of laughing. 
I want to give a big shout out to Josh.harp.does.wine for leaving this 5 star review. I had the privilege of being a guest on the podcast. Lori does an amazing job of revealing the side of winemaking that customers don't always get to see and winemakers love to talk about. She is a natural interviewer, and her podcasts have great energy and are very educational.  Thank you, Josh. your kind words mean so much to me.  I loved having you on the podcast and you are always welcome to return for more conversation and I look forward to tasting with you in vineyards! 
Music: WINE by Kēvens Official Video
Follow me on Instagram!   Follow me on Twitter!
STITCHER | iTUNES | GOOGLE PLAY | SPOTIFY | PODBEAN
STAY IN THE KNOW - GET SPECIAL OFFERS
Thoughts or comments? Contact Lori at exploringthewineglass@gmail.com.
Please like our Facebook page at www.facebook.com/exploringthewineglass
Find us on Twitter, Instagram , Pinterest, and Snapchat (@dracaenawines)
Want to watch some pretty cool livestream events and wine related videos. Subscribe to our YouTube Channel. 
Find out more about us and our award winning Paso Robles wines on our website. 
Looking for some interesting recipes and wine pairings? Then head over to our wine pairing website. 
Thanks for listening and remember to always PURSUE YOUR PASSION!
Sláinte!
Please support our sponsor
Dracaena Wines - Our Wines + Your Moments + Great Memories Use code 'Explore' at checkout to receive 10% off your first order