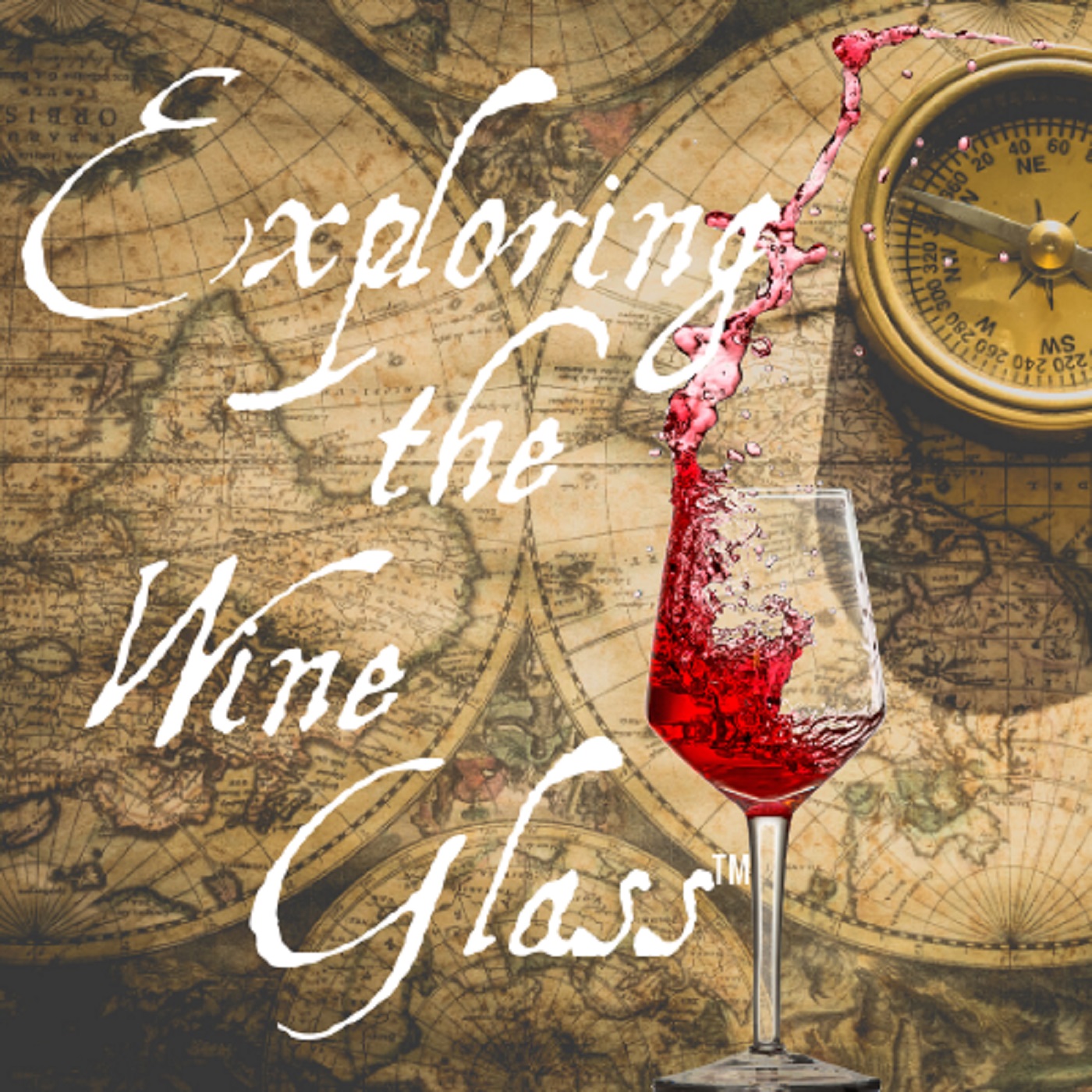 It's Monday, Let's raise a glass to the beginning of another week. It's time to unscrew, uncork or saber a bottle and let's begin Exploring the Wine Glass! Today we return to Winephabet Street where the letter of the day is A! We begin Season 3 with Areni. Areni Noir, also known as simply Areni, is a largely unknown ancient grape variety. The Areni grape is believed to come from the village of Areni in southwest Armenia, from which it obtained its name. 
 In 2011, during excavations of a cave within the village of Areni was, archaeologists discovered the oldest known winery in the world. Analysis of grape seeds and stems found in the cave indicated that the winery was at least 6,100 years old. Wine found in the amphorae proved to be Areni. 
Our special guest this episode is Stepan Baghdassarian, owner of Wines of Armenian dot com. He shares three bottles that demonstrate the various expressions Areni can be found as well as a bit of history and what a wine lover can expect while sipping on Areni. 
While you are listening, please take a moment to rate and review Exploring the Wine Glass. Ratings are now available, on Apple Podcasts, Spotify and Audible! Taking one minute of your time is the only way the algorithms will suggest Exploring the Wine Glass to others.
Music: WINE by Kēvens Official Video
Follow me on Instagram!   Follow me on Twitter!
STITCHER | iTUNES | GOOGLE PLAY | SPOTIFY | PODBEAN l AUDIBLE
Even ask your smart speaker to play Exploring the Wine Glass
STAY IN THE KNOW - GET SPECIAL OFFERS
Thoughts or comments? Contact Lori at exploringthewineglass@gmail.com.
Please like our Facebook page at www.facebook.com/exploringthewineglass
Find us on Twitter, Instagram , Pinterest, and Snapchat (@dracaenawines)
Want to watch some pretty cool livestream events and wine related videos. Subscribe to our YouTube Channel. 
Find out more about us and our award winning Paso Robles wines on our website. 
Looking for some interesting recipes and wine pairings? Then head over to our wine pairing website. 
Thanks for listening and remember to always PURSUE YOUR PASSION!
Sláinte!
Please support our sponsor
Dracaena Wines - Our Wines + Your Moments + Great Memories Use code 'Explore' at checkout to receive 10% off your first order