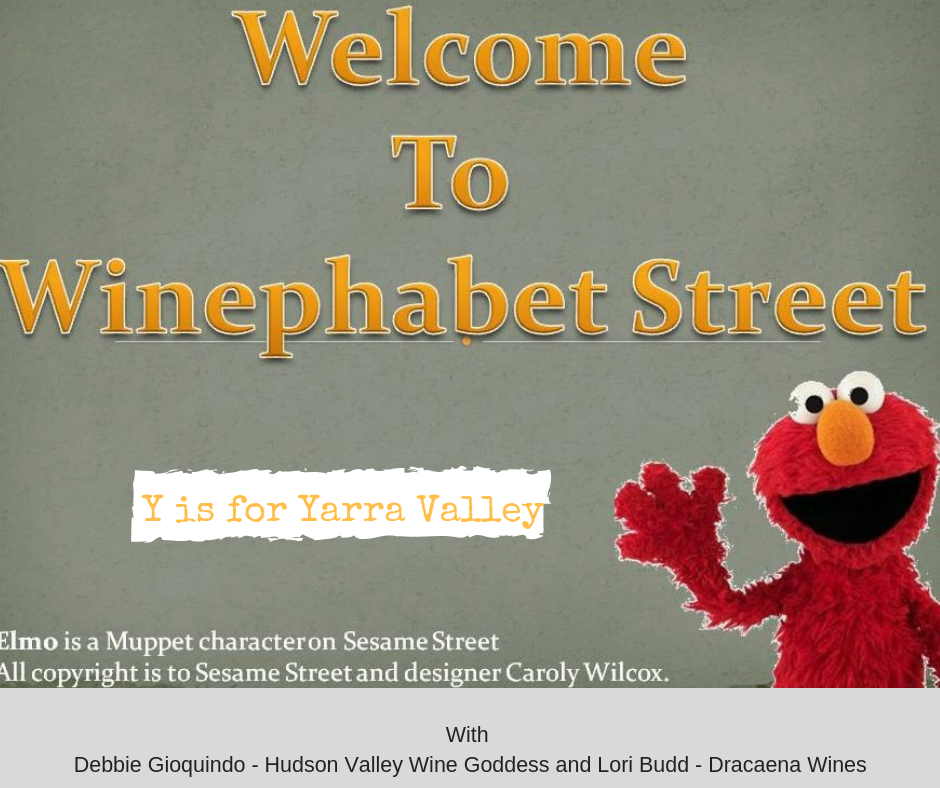 Welcome back to Winephabet Street! Today Elmo's letter of the day is Y and he is talking about the Yarra Valley in Australia! The region is named after the river originates approximately 90 kilometres east of the Melbourne central business district and flows towards it and out into Port Phillip Bay. The name Yarra Valley is used in reference to the upper regions surrounding the Yarra River and generally does not encompass the lower regions including the city and suburban areas.
So unscrew, uncork or saber a bottle and enjoy this episode of Winephabet Street. We'll give you the history, general characteristics, food pairings and give you facts to take away with you about the Yarra Valley. Have you had Yarra Valley wines? Send us a message to let us know!
While your listening, please swipe or scroll and subscribe rate and review Exploring the Wine Glass. It's a great way to show your support, let me know who is listening and help others to find us!
Slainte!
Please follow me on Instagram, Twitter, and Facebook. You can also find me on YouTube and if you are interested in wine pairings, follow my other blog, Wine Pairing with Dracaena Wines. And don't forget about my FREE wine education series, Winephabet Street.
Please Visit our Sponsors:
Dracaena Wines - Our Wines + Your Moments + Great Memories Use code 'Explore' at checkout to receive 10% off your first order
Chianti Braised Short Ribs With Rice
Try 2 Weeks Free! Make Your Dinners Easy & Healthy with The Dinner Daily!
DOGGIE CHEW TOYS STARTING AT $2.49!