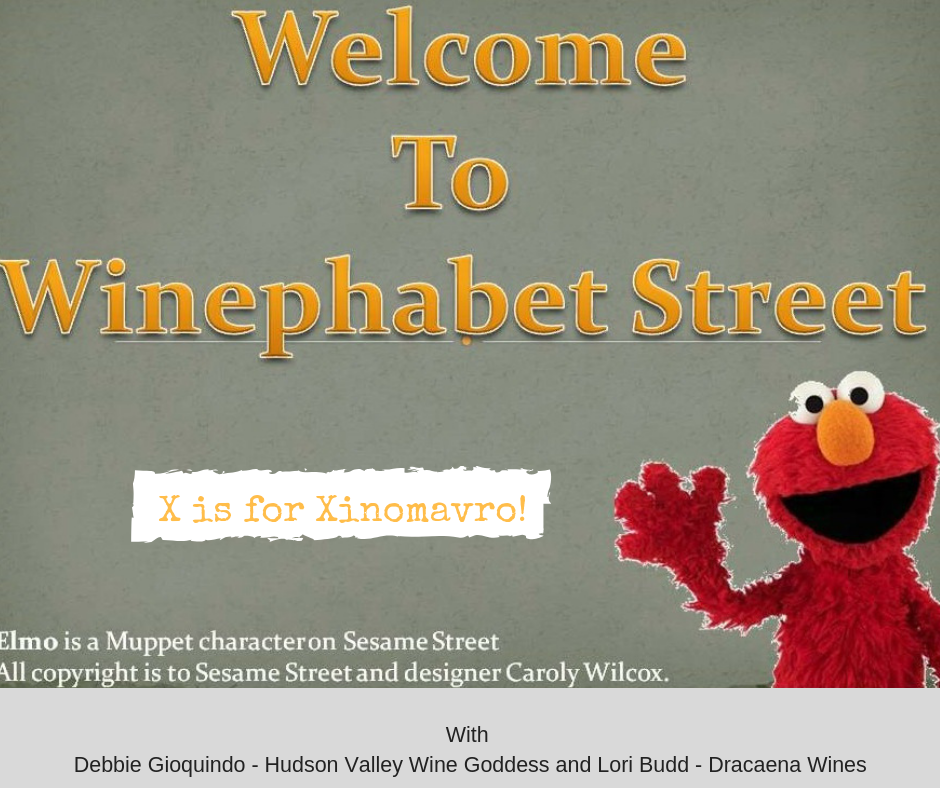 On today's episode, we are returning to Winephabet Street.  Today's letter of the day is X is it stands for Xinomavro (KSEE NO MAVRO). Xinomavro itself is a conjunction of the Greek words for acid and black, although this is often translated as black and sour. I was able to find a bottle at a local wine shop for $14.99 and I have to honestly say it would be case worthy. But since this there was only one bottle left, that does not seem to be in my future. 
It was not an easy bottle for Debbie or I to find. I think Greek wines have so much to offer, but am not 100% sure why they are so difficult to find. Part of me thinks it is because Americans don't like to drink wines that they have to Google how to pronounce.
I hope you enjoy this episode of Winephabet Street. Please let us know what wines or regions you would like us to research for season 2,  which is just around the corner! And don't forget to follow Exploring the Wine Glass on the all the socials and remember to rate review and subscribe!
If you like what you hear, please give us a 5 star review, so that others can find us! We appreciate your support. 
Thoughts or comments? Contact Lori at exploringthewineglass@gmail.com.
Please like our Facebook page at www.facebook.com/exploringthewineglass
Find us on Twitter, Instagram , Pinterest, and Snapchat (@dracaenawines)
Want to watch some pretty cool livestream events and wine related videos. Subscribe to our YouTube Channel. 
Find out more about us and our award winning Paso Robles wines on our website. 
Looking for some interesting recipes and wine pairings? Then head over to our wine pairing website. 
Thanks for listening and remember to always PURSUE YOUR PASSION!
Sláinte!
Please Visit our Sponsors: 
Dracaena Wines - Our Wines + Your Moments + Great Memories Use code 'Explore' at checkout to receive 10% off your first order
Mediterranean Chicken with Orange Honey Sauce
The Dinner Daily makes delicious dinners easy and affordable for busy families and couples with our customized weekly dinner menus based on your store sales. 

Save $1,200 a year or more on grocery costs! All natural, wheat free, healthy dog biscuits and cookies!