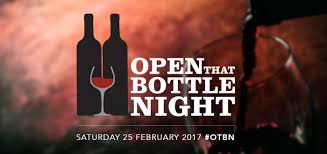 A few months ago, my friends over at #winePW were discussing wines of South Africa.  When the topic was announced I immediately knew where to go to get the best South African wine. Lyss and Ian Wolf of Red Wolf Imports ! I met them online.. (of course) and was lucky enough to meet Lyss in real life. It was interesting to me to learn about another side of the wine industry. Wine importing is intriguing, and how they got into it captivated me. 
If you would like to read my post about South African wine, it can be found at bit.ly/wpwsf.  I felt that I couldn't do enough justice to Alyssa and Red Wolf Imports in the post, so I wanted her to come on the podcast to tell us her story and to share what it is like to be a wine importer.
While your listening, please swipe or scroll and subscribe rate and review Exploring the Wine Glass. It's a great way to show your support, let me know who is listening and help others to find us!
Slainte!
Please follow me on Instagram, Twitter, and Facebook. You can also find me on YouTube and if you are interested in wine pairings, follow my other blog, Wine Pairing with Dracaena Wines. And don't forget about my FREE wine education series, Winephabet Street.
Please Visit our Sponsors:
Dracaena Wines - Our Wines + Your Moments + Great Memories Use code 'Explore' at checkout to receive 10% off your first order
Chianti Braised Short Ribs With Rice
Try 2 Weeks Free! Make Your Dinners Easy & Healthy with The Dinner Daily!
DOGGIE CHEW TOYS STARTING AT $2.49!