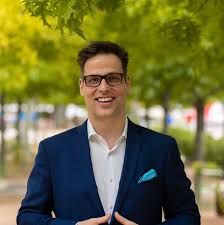 I was invited to attend Spain's Great Match event in Chelsea, NYC hosted by Wines From Spain on October 4, 2017. 
Spain is broken into seven main regions:
In this podcast, I speak to Helen Gregory as we discuss DOP Cariñena and one of my favorite regions Rias Baixas. Alfonso Martinez DO Somontano. I even found some craft beer from Mahou and learned about the "permanent head." And finally Missy Bello Pinedo from DO Bierzo, who hit home with me since she named her winery after her dog! 
Want to find out more? Here are all the sites you need! 
D.O.P. Carinena
D.O. Rias Baixas
D.O. Somontano
Mahou Cervezas Alhambra
D.O. Bierzo
https://www.facebook.com/BodegaMartinezYebra/
https://www.instagram.com/bodega.martinez.yebra/
Our Wines + Your Moments = Great Memories
Join our wine club. The Chalk Club 3 bottles of Dracaena Wines 2x per year. Choose between all red or red and rose'. 
Thoughts or comments? Contact Lori at dracaenawines@gmail.com.
Please like our Facebook page at www.facebook.com/dracaenawines
Find us on Twitter, Instagram , Pinterest, Google + and Snapchat (@dracaenawines)
Want to watch some pretty cool livestream events and wine related videos. Subscribe to our YouTube Channel.
Find out more about us and our award winning Paso Robles wines on our website.
Looking for some interesting recipes and wine pairings? Then head over to our wine pairing website.
Thanks for listening and remember to always PURSUE YOUR PASSION!
Please support us by finding out more about our sponsors:
Sláinte!