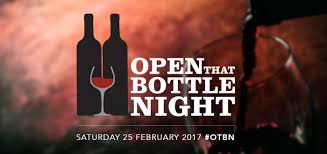 Hey everyone! Thanks for listening in today! I had the pleasure of sitting down with Lea Tirard-Hersant, developer of the Staircase program. Born and raised in Anju, France, Lea turned her love of linguistics into a booming business.
You may be thinking to yourself, well, what does that have to do with wine? It has a whole lot to do with it! Lea has many students who are in the wine industry and have learned French in preparation for their internships or harvest experiences in France. 
She even gave me a spontaneous lesson! One I think I failed miserably at, but she says I did quite well. I'll let you be the judge!
While your listening, please swipe or scroll and subscribe rate and review Exploring the Wine Glass. It's a great way to show your support, let me know who is listening and help others to find us!
Learn French at thestaircase.org and let them know you heard about them from Exploring the Wine Glass. Remember there is a free option and the private tutoring is really value priced!
Slainte!
Please follow me on Instagram, Twitter, and Facebook. You can also find me on YouTube and if you are interested in wine pairings, follow my other blog, Wine Pairing with Dracaena Wines. And don't forget about my FREE wine education series, Winephabet Street.
Please Visit our Sponsors:
Dracaena Wines - Our Wines + Your Moments + Great Memories Use code 'Explore' at checkout to receive 10% off your first order
Mediterranean Steak with Roasted Vegetables
Join The Dinner Daily to Make Dinners Easy and Stress-free This Fall with code SCHOOL10!
Free No. 1 All Systems Professional Whitening Shampoo w/ any No.1 All Systems Gallon Purchase