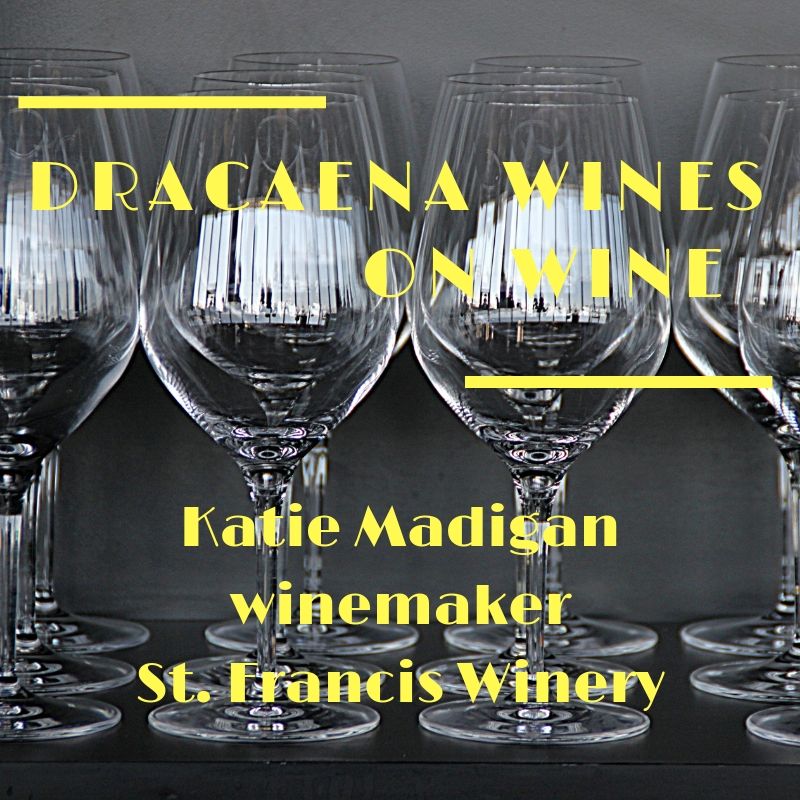 Today I sit down with Katie Madigan.  Katie is the rockstar winemaker for St. Francis Winery in Santa Rosa, CA. Her name may not be known in every winelover's household today, but I know we will be hearing more great things about her in the upcoming years.  We sat down and discussed how she went from pursuing a Chemistry major at UC Santa Barbara to being named Female Winemaker of the Year! We also talked through four wines in her portfolio. I didn't have time to taste them, but after our conversation, I can't wait to pop the corks on them!
As you are listening if you could please take the time to scroll through to rate and review the podcast on Apple podcasts! I have no idea why, but it's the reviews that matter in the iTunes algorithm to help get Exploring the Wine Glass suggested to more people!
Visit St Francis Winery's website. 
Please follow me on Instagram, Twitter, and Facebook. You can also find me on YouTube and if you are interested in wine pairings, follow my other blog, Wine Pairing with Dracaena Wines. And don't forget about my FREE wine education series, Winephabet Street.
Please Visit our Sponsors:
Dracaena Wines - Our Wines + Your Moments + Great Memories Use code 'Explore' at checkout to receive 10% off your first order
Mediterranean Steak with Roasted Vegetables
Labor Day Sale! Get 20% Off Sitewide with code LABOR20!