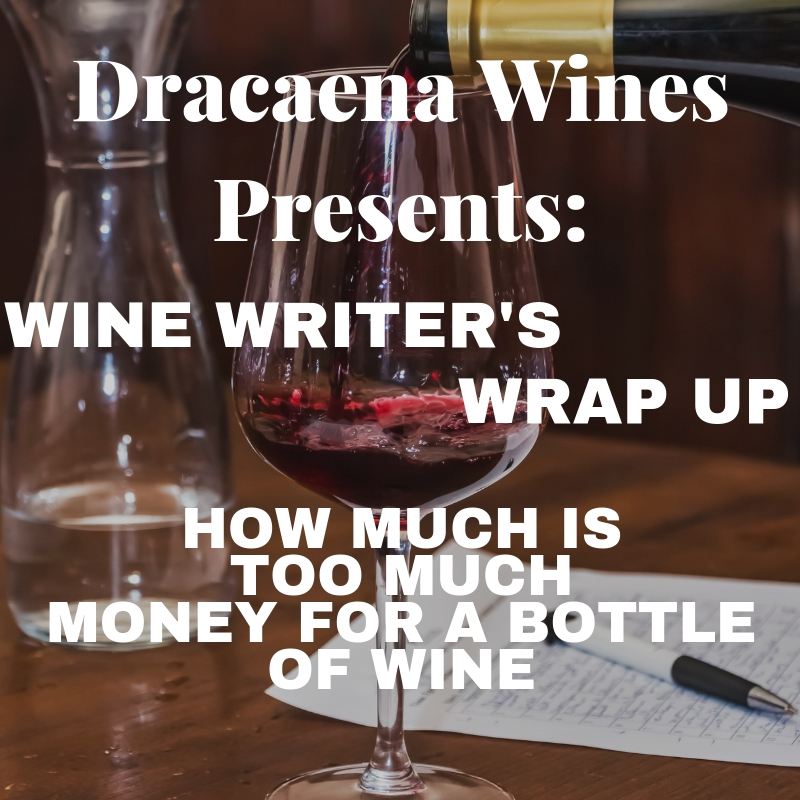 Today, on the podcast, I got together with some wine writing friends to discuss a topic in the wine world that has been hitting the headlines quite a bit lately.  How much is too much to spend on bottle of wine? The topic was triggered by the announcement of Liber Pater declared that he was going to produce 550 bottles of his 2015 vintage and release them for $34K.
Now, that may be a price tag that the majority of us couldn't even contemplate spending, but then on Instagram, a post by Amber Burke of winetraveleats, posted a photo of a bottle of Nickel & Nickel, with a hefty price tag of $185. This triggered a rather long back and back debate over whether the wine was worth it. 
With that, I opted to get my friends together and have a little heart to heart about what we are willing to spend on a bottle of wine. And is any bottle worth $34K.
RIDDLE:
I may be young
I may be old,
Either way I've been hung.
Our senses, they must be keen
But it is I who must breath
Before my personality can be seen.
(scroll down for the answer)
On this episode with me:
Anatoli Levine of Talkavino
Amber Burke of WineTravelEats
Michael Kelly of California Wine and Wineries
Slainte!
Interested in reading about Penfold's $168,000 bottle? Click here.
Please follow me on Instagram, Twitter, and Facebook. You can also find me on YouTube and if you are interested in wine pairings, follow my other blog, Wine Pairing with Dracaena Wines. And don't forget about my FREE wine education series, Winephabet Street.
Please Visit our Sponsors:
Dracaena Wines - Our Wines + Your Moments + Great Memories Use code 'Explore' at checkout to receive 10% off your first order
Chianti Braised Short Ribs With Rice
Try 2 Weeks Free! Make Your Dinners Easy & Healthy with The Dinner Daily!
DOGGIE CHEW TOYS STARTING AT $2.49!
Riddle answer: Wine