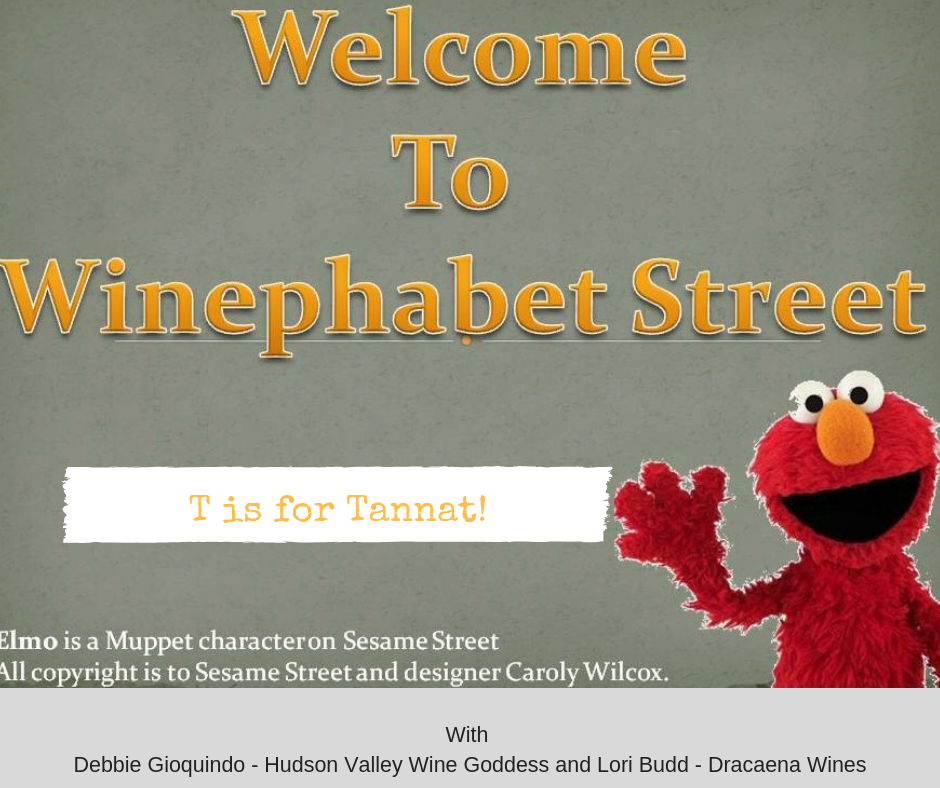 Welcome to another episode of Winephabet Street! Today, the letter of the day is T and it stands for Tannat. A grape variety that may not be as well known as many others, but is definitely on an upward trend.
Tannat is a red-wine grape whose origins lie in the Basque country, on the border between France and Spain. Here, in the shadow of the Pyrenees Mountains, the terrain is rough and rugged, so it is only fitting that Tannat should create wines which are equally deep, dark, dry and rustic.
The most famous Tannat wine is made a little way to the north, in Madiran. Since its early days in southern France, Tannat has migrated with relative ease and is now planted in Argentina, Australia, the U.S. (California, Oregon and Virginia), Brazil and even in southern Italy's Puglia region, where it is used as a blending grape.
So uncork, unscrew, or saber a bottle, pour yourself a glass and enjoy our exploration into the world of Tannat! And please take a moment to slide or swipe and give us a review! Each review makes it easier for others find us!  Slainte!
Our Wines + Your Moments = Great Memories
Join our wine club. The Chalk Club 3 bottles of Dracaena Wines 2x per year. Choose between all red or red and rose'. 
Thoughts or comments? Contact Lori at dracaenawines@gmail.com.
Please like our Facebook page at www.facebook.com/dracaenawines
Find us on Twitter, Instagram , Pinterest, Google + and Snapchat (@dracaenawines)
Want to watch some pretty cool livestream events and wine related videos. Subscribe to our YouTube Channel.
Find out more about us and our award winning Paso Robles wines on our website.
Looking for some interesting recipes and wine pairings? Then head over to our wine pairing website.
Thanks for listening and remember to always PURSUE YOUR PASSION!
Please support us by finding out more about our sponsors: