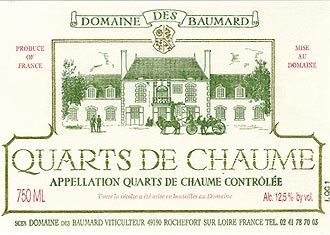 The sweet wines of Quarts de Chaume (GAAR DU CHOME) have nearly infinite aging potential. Made with the Loire's hallmark Chenin Blanc grape, they offer complex, nuanced flavors that can pair with both rich savory dishes and desserts. This appellation is located on a small parcel of land in a single commune on the right bank of the Layon: Rochefort-sur-Loire within the Anjou district.
If you like what you hear, please give us a 5 star review, so that others can find us! We appreciate your support.
Our Wines + Your Moments = Great Memories
Join our wine club. The Chalk Club 3 bottles of Dracaena Wines 2x per year. Choose between all red or red and rose'. 
Thoughts or comments? Contact Lori at dracaenawines@gmail.com.
Please like our Facebook page at www.facebook.com/dracaenawines
Find us on Twitter, Instagram , Pinterest, Google + and Snapchat (@dracaenawines)
Want to watch some pretty cool livestream events and wine related videos. Subscribe to our YouTube Channel.
Find out more about us and our award winning Paso Robles wines on our website.
Looking for some interesting recipes and wine pairings? Then head over to our wine pairing website.
Thanks for listening and remember to always PURSUE YOUR PASSION!
Please support us by finding out more about our sponsors: