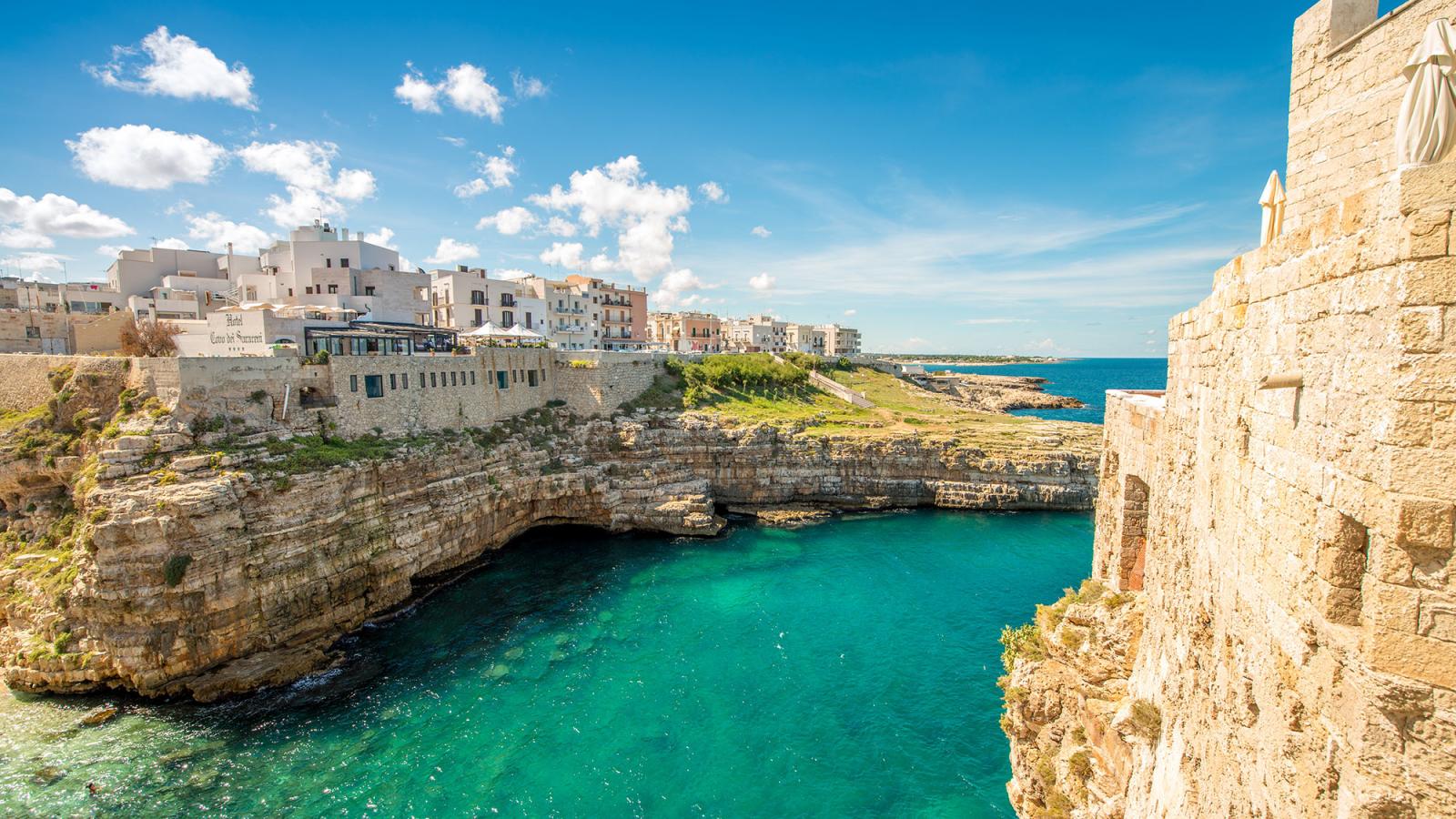 photo courtesy of: italianculturalcentre.ca
Negroamaro is a dark-skinned grape best known in the Puglia region in southern Italy. This is the most important and exclusive vine of Puglia! covering roughly 12,000 hectares (29,652 acres) of land throughout the region, but it is especially widespread on the Salento Peninsula.  
The origins of the name "Negroamaro" are not precisely known. There are several different theories about the origins of the name: some believe that «negro» (black) is a clear reference to  its very dark colour, a peculiarity which has been particularly appreciated since the times of the Benedictine monks; «amaro» (bitter) could refer to its strong tannins, or to the fact that in the past the wine was  left to ferment with the grape-skins for a long time, so that by the end of fermentation it was dark and very bitter. The most probable explanation is that the name Negroamaro derives from the fusion of the Greek word mavros and the Latin word niger, both meaning "black" and referring to the colour of the grapes, so that  Negroamaro actually means black-black.
If you like what you hear, please give us a 5 star review, so that others can find us! We appreciate your support.
Our Wines + Your Moments = Great Memories
Join our wine club. The Chalk Club 3 bottles of Dracaena Wines 2x per year. Choose between all red or red and rose'. 
Thoughts or comments? Contact Lori at dracaenawines@gmail.com.
Please like our Facebook page at www.facebook.com/dracaenawines
Find us on Twitter, Instagram , Pinterest, Google + and Snapchat (@dracaenawines)
Want to watch some pretty cool livestream events and wine related videos. Subscribe to our YouTube Channel.
Find out more about us and our award winning Paso Robles wines on our website.
Looking for some interesting recipes and wine pairings? Then head over to our wine pairing website.
Thanks for listening and remember to always PURSUE YOUR PASSION!
Please support us by finding out more about our sponsors: