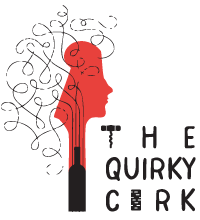 This year's wine bloggers conference was held November 9th through the 12th in Santa Rosa, California. The conference is scheduled a year in advance, so we were all waiting on baited breath to hear if it would still be held after the wildfires that travelled through in early October.
We were thrilled to hear that the conference was still on and were curious to see the devistation for ourselves.  What I can say is that the media totally blew it out of proportion.  We did see areas of homes and businesses that were burned to the ground, but the majority of the area is still in tact. The wineries and vineyards are still open and ready for your business. Don't be afraid to book a trip and enjoy this beautiful area of the country. 
In this episode, I sat down with several of my wine blogger colleagues in a live stream event, that you can view on our YouTube Channel and we discussed what we thought were the highlights, lowlights, and most memorable wines of the conference.  We also discuss how  the best way to support the wine region is to visit and to buy wine.  There was a mass injustice done to the wine industry of Sonoma , Napa and Calistoga by the media. Although many people lost their homes and businesses, the general view of the media was that wine country was devastated. We, having spent a long weekend there, discuss how this couldn't be farther from the truth.
Here's the link to my favorite wine of the conference: Naked Winery's Oh! Orgasmic Sangiovese If you would like to watch the video of this conversation, click here to be taken to our YouTube channel. 
To clarify on the conversation about types of winery licenses: An 02 (what we have) is a winegrower/winery. They produce wine under their own label and must have equipment to convert fruit into wine. They may sell to retail or consumer. The license that allows you to purchase bulk wine or shiners and place your label on the bottle is known as a custom crush. The 1720 allows the sale of this wine to a retailer. 
If you like what you hear, please give us a 5 star review, so that others can find us! We appreciate your support.
Our Wines + Your Moments = Great Memories
Join our wine club. The Chalk Club 3 bottles of Dracaena Wines 2x per year. Choose between all red or red and rose'. 
Thoughts or comments? Contact Lori at dracaenawines@gmail.com.
Please like our Facebook page at www.facebook.com/dracaenawines
Find us on Twitter, Instagram , Pinterest, Google + and Snapchat (@dracaenawines)
Want to watch some pretty cool livestream events and wine related videos. Subscribe to our YouTube Channel.
Find out more about us and our award winning Paso Robles wines on our website.
Looking for some interesting recipes and wine pairings? Then head over to our wine pairing website.
Thanks for listening and remember to always PURSUE YOUR PASSION!
Please support us by finding out more about our sponsors:
Sláinte!